Executive Placements CV Writing Service
Are you struggling to get a positive response from recruiters and potential employers despite your impressive career development? Perhaps it's time to consider a professional CV re-write. A professionally written CV is essential in eliminating unnecessary details, cutting to the chase and showcasing your talents and achievements. Here are five reasons to have your CV professionally written by Executive Placement's CV writing team:
1. A professionally written CV is more than just a rewrite but a career investment. Consider this: you work hard every day to be the best at what you do, so your CV should reflect this and bring forth the most important elements of your professional development and this is where a skilled copywriter comes in.

2. Once an objective review of your CV is conducted, our team works hard to uncover your talents, skills and competencies.

3. Your newly written CV will pin point your key strengths and achievements to help your CV stand out from 100s of CVs stacked on a recruiter's desk.

4. Our CV writing and review team combines years of experience in copywriting, HR and recruitment to produce a quality product that you will be proud of and confident to create a lasting impression.

5. Our fees for a CV rewritten by a professional CV Writer begin at R779… it is vital to invest in the initial stages of the recruitment process as these steps are critical in determining a successful professional career path.


Our additional services extend to CV Cover Letters, online Professional Profiles and more. Visit us here to place your order today.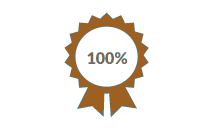 The Executive Placements Guarantee
It is our guarantee that we will work hard on the product until you are 100% satisfied with the final draft. You will have access to unlimited changes within the first month of receiving your first draft. Backed by our 100% percent money back guarantee, we aim to please and help you put your best professional foot forward.
Testimonials

"I am very, very satisfied with the result of my CV editing. The person who did this really knows what they are doing, I have the impression that all my comments were read thoroughly and implemented in a very intelligent way. This was the best investment I have made in a while. A big thank you to the writer!" -Petronella Williams, Mpumalanga

"The service is quick and easy to use and I am delighted with my new CV and LinkedIn Profile." -Mr S. Khumalo, Midrand

"As a recent graduate, I struggled to compile a CV and this service has helped me a great deal. With a brand new CV and a well written covering letter, I am more confident to send my CV out there and begin my career!" -Janet Freeman, Port Elizabeth

"Wow!!...My new CV is simply just amazing. I am now confident to show-off my brand new CV in the job market. Thank you Vuyo!!" …Vincent Hoy, Senior Accounting and Finance Professional

"I'm really impressed with the CV and the turnaround time it took you to sort this out. Thanks for this insight and I will proceed to work with this hoping to get favourable responses from recruiters" … Victor Aromeh, Information Technology Professional

"I LOVE the layout and appreciate your swift assistance."… Allison Poerner, Culinary and Hospitality Professional

"Your work was excellent. Out of a scale of 1-5, I would give you a 4.5." …Xolani Ngonini, Monitoring and Evaluation Professional, and Researcher

"I must commend you it certainly has made a big difference. I will be updating my online profile shortly, once done, could you kindly refer me to a consultant at executive placements if not yourself, for a consultation on new potential opportunities." … Anthony Petersen | Channel Head, MFC: Franchise Distribution Channel

"I would like to take this opportunity to thank you for the good work that you have done of changing my C V to a completely new thing together with the combo letters that you have send…" Dr MEC Moleki, Senior Executive

"Thanks a million, it looks amazing." …Colin Singarum, Marketing Executive

"I have to commend you - my CV is like a perfect Appraisal and speak exactly as to my performance in retail thus far..." …Chris Lemmer, Specialist Planner